The majority of EV owners carry out most of their charging at home. But many also use public charge points to top up when out.
If your business is thinking about or ready to install, at SNC we can provide the ideal EV charging solution for your workplace or business.
The benefits of EV charging points to your business
There are a number of benefits that providing commercial EV charging points can provide to your business.
Future proof your business
Attract customers
Providing convenience for clients
Retain employees
SNC Facilities can provide the solution whatever the reason you decide to install EV charging points to your business,
SNC approved EV installers
SNC are OZEV approved installers. We offer a high quality EV charging station installation service for commercial sites (offices, restaurants, shops warehouses etc.)
We are also approved installers for many of the UK's leading commercial EV charge point manufacturers.
You can be assured that we only use quality, reliable chargers from well known and reputable manufacturers.
This includes Schneider, Pod Point, Anderson, EO and Project EV.
Here are our 3 most popular commercial EV chargers: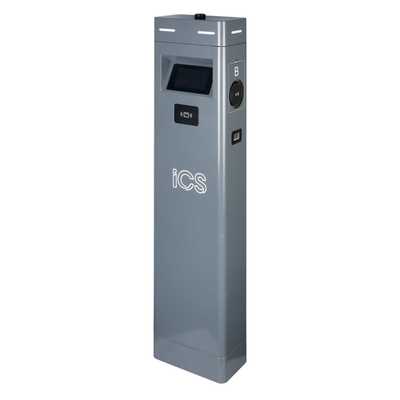 Many of the commercial chargers we use offer a Smart charging option.
What happens when you require a Commercial Charge Point Installation to your work premises?
As more companies replace their fleet with electric vehicles, EV charge points become a necessity.
We offer a professional supply and installation solution for your EV charging needs. We can also offer multiple installs across all your premises.
We will visit your business to discuss your requirements and advise on the best solutions based on your needs, budget and vehicle/s.
We can also help you to access the latest government grant to assist with the cost of your new installation.
Below are the essential steps required to begin the process.
Contact us now to arrange a site survey: this will establish whether your existing electricity supply with be sufficient for an additional load.
Confirm your eligibility for an OZEV grant under the Workplace Charging Scheme.
In consultation with our site survey engineer, assess the number of EV points needed and the desired speed of charge required.
In consultation with our engineer, discuss your "back office accounting" requirements if you wish to monitor the additional energy costs linked to supplying this facility.
Confirm acceptance of our quotation and confirm a start date for installation.
Every installation is carried out to the highest standard ensuring that we conform to the latest safety and government guidelines.
As an OZEV authorized installer, we can also help you apply for grants with the Workplace Charging Scheme (WCS) grant.
Under the WCS, your business can get a government contribution. This can be up to £350 per socket for a maximum of 40 sockets spread across multiple sites.